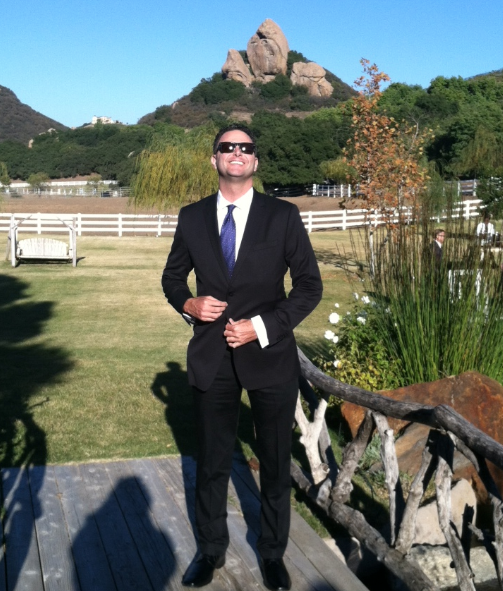 If you ask anyone in Silicon Beach how to find your way through the local tech scene, most likely they'll tell you to read LA Tech Digest, an extremely popular web magazine that covers the latest Los Angeles/Silicon Beach tech news and events.  We met with Scott Perry, the founder of
LA Tech Digest
, in a beautiful garden terrace in Santa Monica to ask about the circumstances surrounding the Silicon Beach startups, investors and VC (venture capital).
-What is the current VC circumstances in Los Angeles?
There were a couple of big news in Silicon Beach in 2016.  Unilever acquired Dollar Shave Club at $1 billion, and NextVR raised $80 million fund.  But recently, L.A. based investors are shifting their focus of investment.  They're reducing the number of startups they invest in by reducing the fund and raising the bar for the applicants.  Same thing is happening with some of the major investors like Disney Accelerator, Dodgers Accelerator and Techstars Healthcare Accelerator.  They're focusing more on investing in a startup with an ongoing business rather than a small, seed-stage startup.  Because of this trend, we might see more startups applying for the fund at an equity crowdfunding site rather than trying to find an investor.
-Please tell us about the current startup scene in L.A.
L.A. mayor Eric Garcetti emphasizes the importance of tech and manufacturing industries and puts a lot of effort in bringing business opportunities for startups.  In addition to that, we've been seeing many tech companies migrating from Silicon Valley to Silicon Beach in the recent years, because L.A. offers a lot of advantage:  A scenic view with the beach and the mountains.  The incredible Southern California weather where you can surf and camp all year around. Convenient location with a major international airport nearby that attracts a lot of domestic and international visitors, which means it's a great place to test out a new product/service.  Affordable cost of living and ample space for new people to move in.  The cost of living in LA has been rising gradually, but it's still a lot less than Silicon Valley.
L.A. also has a wide range of industries, anywhere from entertainment, aerospace, semiconductor, international trading to fashion designing, and this diverse culture created some of the startups that is not seen in the Silicon Valley culture.
If that is not enough, check out the article "21 reasons to move to LA" in LA Tech Digest.  It explains in detail why L.A. is a great place for tech entrepreneurs.
Writer's note:
As a marketing expert, Perry started focusing on the L.A. tech scene around 2007, and he has been reporting on Silicon Beach tech scene since then.  He shows up at a lot of tech events and is very well known in the Silicon Beach community.  The articles in LA Tech Digest are based on an extremely thorough research with tons of up to date information about L.A. business scene, and it truly is a great resource for not only startups but everyone in the tech business.