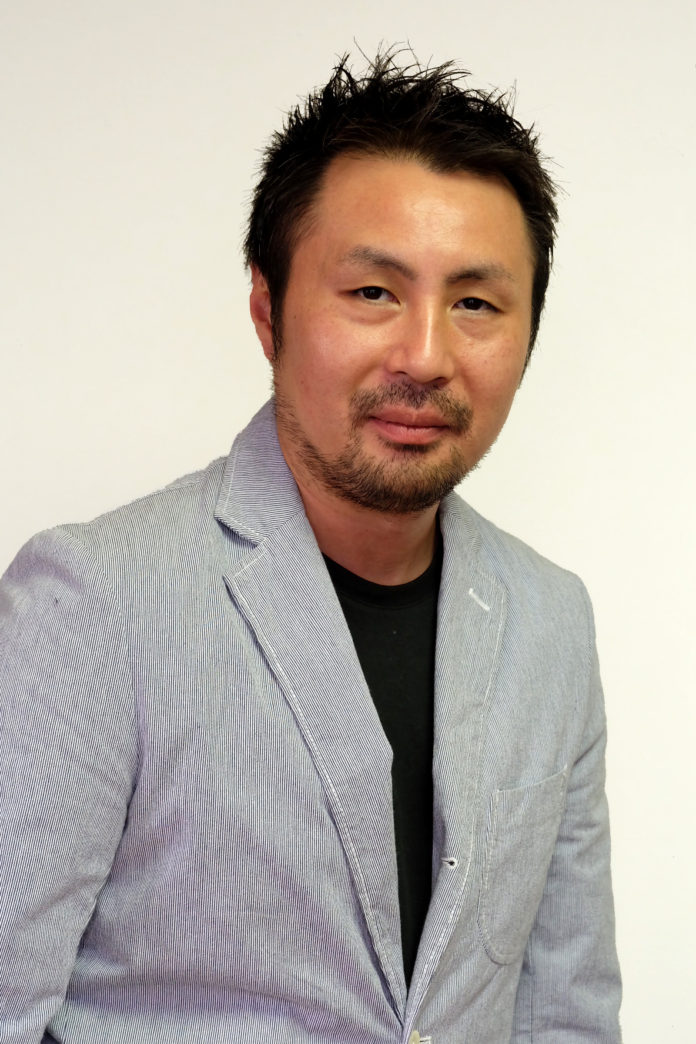 "Nutte" (pronounced "new-teh") is derived from the Japanese word "sew".
State of Mind Founder, Yuhei Ito, created his service Nutte to connect professional Japanese tailors/dressmakers with potential customers, who otherwise wouldn't have a bigger outlet to display their craftsmanship.  We caught up with Ito-san to talk more about his service and plans for the future.
– Please tell us about your service.
We provide a sharing economy service where we match professional tailors and dressmakers to end users who want to use their services.  End users will usually set a budget first, but we leave it to the professional to decide on the price they will work at.  We basically charge a service fee once the services are completed.
– Why did you you decide to start this service?
I come from a professional sewing background as well and didn't have a network.  Looking at the sewing industry as a whole in Japan, I saw that a lot of work was being taken away by other countries leaving many professionals in Japan unable to continue their craft.  It is very difficult to find these professionals, since many of them work from home and don't have a way to advertise their services.  We provide them with a platform to earn an income while facilitating an inheritance of their techniques.
– Please tell us about your background.
I worked as a professional for about 10 years, mainly as a costume maker. I started this company last year in February and before that was self-employed.
– Who are your main competitors?
There is a matching service for sewing factories and apparel makers.  We focus more on net shops or on individuals who want an outlet to put out their work, so our service is a little different in that regard.
– What are plans for expansion?
Once the sewing side of the business reaches a certain level, we are thinking of expanding into relevant areas, such as cloth and material sales. Though different from sewing, we are also considering dyed clothing as well.  As far as reach, we thinking of expanding our service into Asia.
– What did you do for funding? What kind of investors would you be looking for?
We were financed under a CLO last November, as well as received funding from a VC as well as some angel investors.
Though we are pretty much set for the next year, as a next step, we probably would be looking at entering a leading VC, of course not limited to Japan.  If there is a VC abroad that would like to invest in what we do, we would be more than happy to receive funding.
– What is your daily schedule like?
Of course it depends on the day, but up until this point, I was focusing most of my energy on obtaining funding and wasn't really in the office for most of the time.  Probably wasn't until September of this year, that I was finally able to settle down, spending my time mostly in the office in meeting with the different departments in the company.
– Have you participated in any startup events?
Yes, I have participated in IVS (Infinity Ventures Summit).  Last year at IVS, we received second place.
– What app do you use the most?
I tend to use demae-can (online food delivery service) a lot.  I also use Facebook and Twitter but only for viewing.  In the office, we tend to use messenger apps like Slack a lot.
– Do you have any favorite hangout spots?
I really like Double Tall Café in Shibuya.  I recommend the Mexican Salad Bowl and Sweet Chili Potato.
– Who are your influences?
Yohji Yamamoto was the one of the main reasons I decided to get into this industry.  I especially like the way he uses many pieces of cloth to create dresses with a distinct lingering flow from the back.  His style hasn't changed.
The term "made in Japan" is synonymous with excellent quality and fine detail.  With Japanese craftsmanship held in high regard worldwide, it is refreshing to see services like Nutte providing a platform for individual clothing makers to not only make a living, but to showcase their talent locally and potentially on a global scale.  We are excited to see how Nutte will be used as a catalyst to bring talented Japanese clothing makers out of the woodwork, bringing their beautiful creations to a bigger market.